Ein echter Knaller wartet im Xbox Store auf euch. Dort könnt ihr euch völlig gratis die Borderlands : The Handsome Collection herunterladen. Entweder geht ihr über den unten stehenden Link auf die Seite oder ihr ruft den Store über die Konsole auf. Die Collection enthält folgendes :
Borderlands 2
Borderlands: The Pre-Sequel
sämtliche DLCs für beide Spiele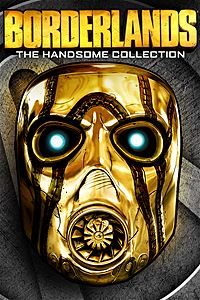 Wie ihr seht, bekommt ihr das ganze Borderlands Paket. Egal ob im Co Op oder im Singleplayer, Borderlands sollte man gespielt, vorallem, wenn es gratis ist.
Direktlink : Xbox Store